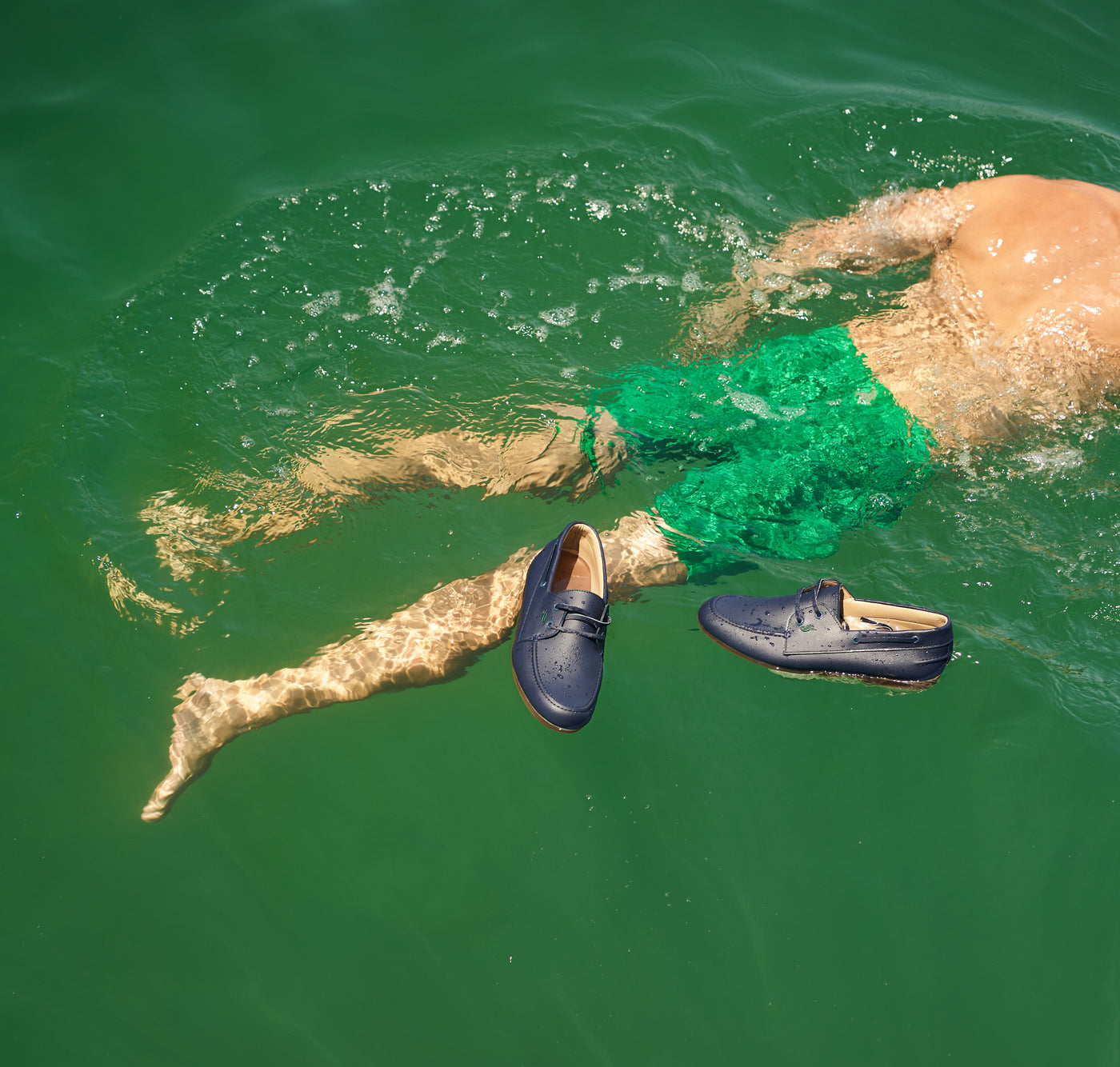 HOW TO CARE FOR:
Wet Shoes
For wet shoes simply dry shoe. Our material does not absorb any water so after a quick dry there will be no issue with the shoes.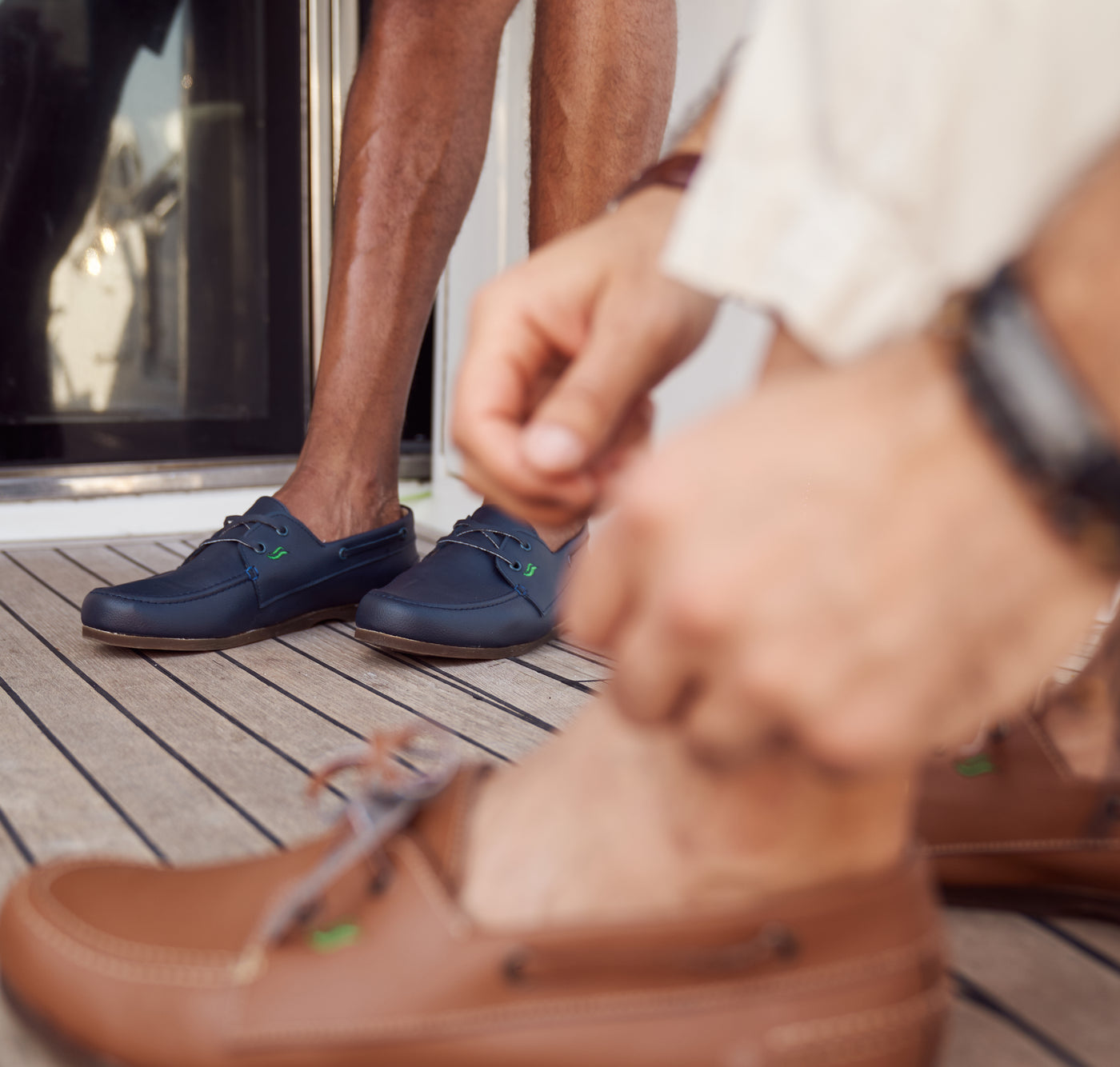 How to:
Clean & Condition
To care for your Desserto cactus leather, you can do the following: use a mild soap and water solution and remove the excess completely using a white cotton cloth damped with water. Dry the surface with a dry white cloth.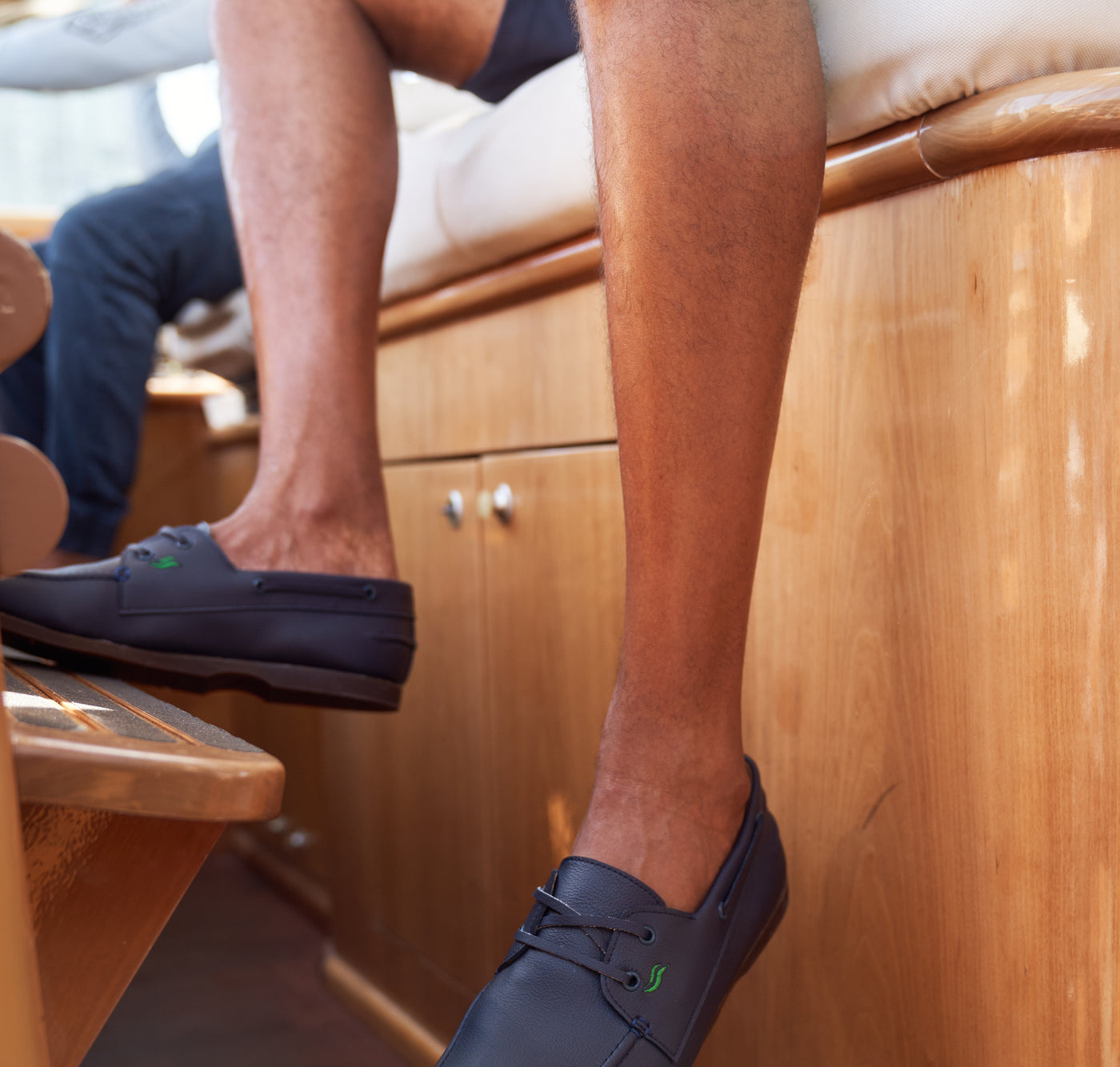 How to:
Store Your Boatmans
For storage we recommend keeping shoes in a cool dry area away from dirt and debris to keep in best possible shape.

How to:
Repair Damage
For repair, we recommend you contact support@boatmanstyle.com and we are willing to help any way possible.

Did your boatmans get damaged while still under warranty? We want to help! Contact Us here.

Care Tip:
Laces
Laces are intricately designed for their decorative appeal, deserving of your delicate touch when securing them. Once properly fastened, there should be no need to untie them again. Your Yachty can now be effortlessly slipped on and off without any hassle associated with lacing. For those seeking a snugger fit, we've thoughtfully included an extra set of laces in each box, allowing you to select the perfect option for your comfort.