100% SUSTAINABLE MATERIALS
Created Globally
FREE STANDARD SHIPPING

Frequently Asked Questions
Got a question? Get your answer right here.
Need more help? Contact Us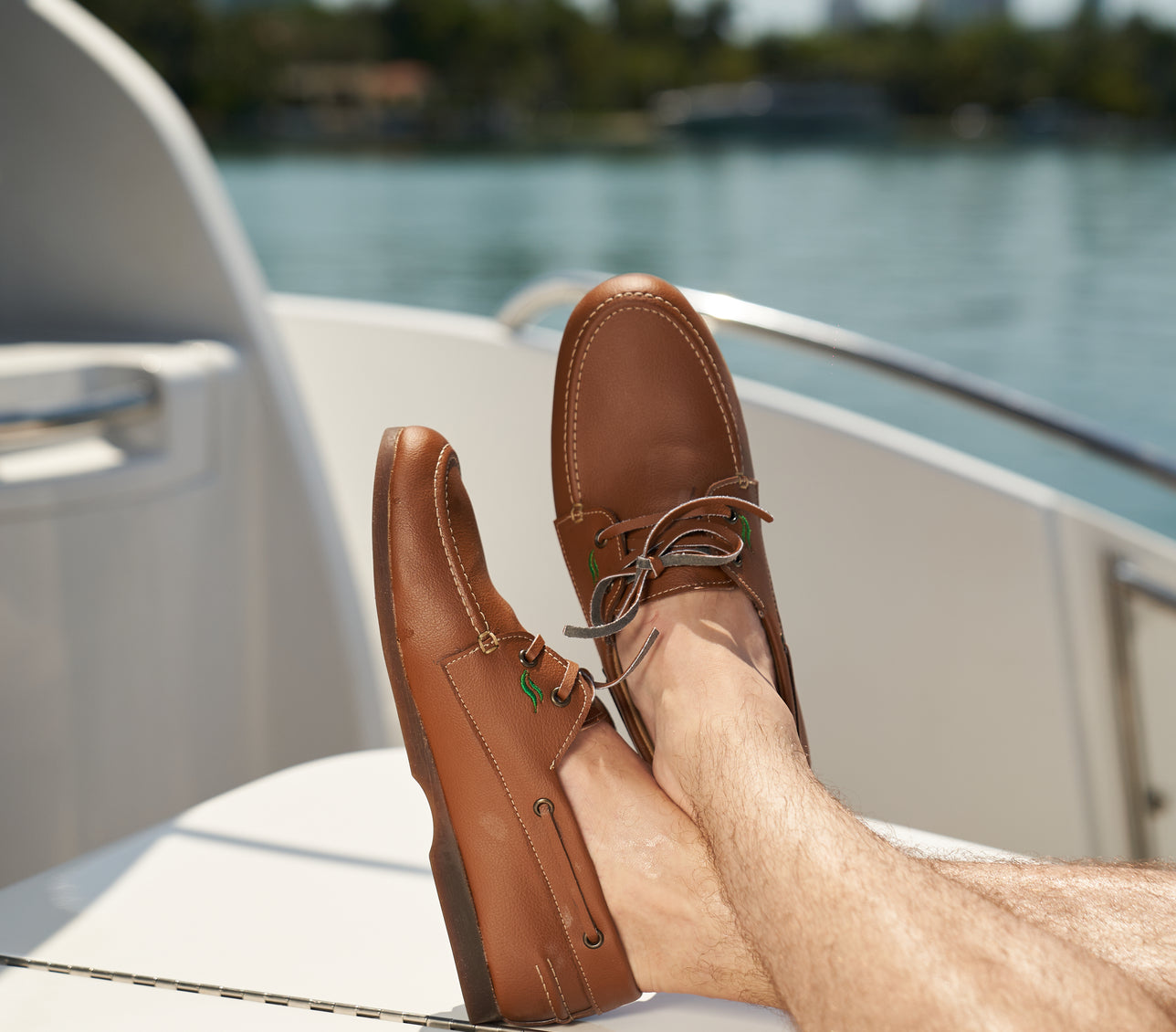 What is cactus leather?
It is vegan leather made from the mature leaves of the cactus plant.
Is it waterproof?
All Boatman Shoes are water resistant.
What forms of payment do you take?
Mastercard, Visa, American Express & debit cards.
What is the return policy?
30 day money back guarantee, if unused.
Do you ship internationally?
Yes, outside of the USA the customer is subject to shipping fees.
What shipping methods do you use, and how long will it take to get them?
We use USPS, UPS, and Fedex. Length to ship depends on route chosen for shipment and location.
How do I care for the shoes?
To care for the Boatman's you can use a mild soap and water solution and remove the excess completely using a white cotton cloth damped with water. Dry the surface with a dry white cloth. The light colors might require more frequent cleaning.
What is the status of my order?
Check with our customer service team at support@boatmanshoes.com.